Donations & Gifts
An investment in knowledge
always pays the best interest.
Recognition:
Any person or organization that donates $100 or more to cover the cost of equipment or materials or a major building feature will be recognized with a plaque. Name plates will be attached to appropriate furnishings when possible. The donation of a work of art, approved by the Board of Trustees, will be placed in an appropriate location within or without the Library. Gifts of equipment will be accepted by the Library Director.
The Palos Heights Public Library is a tax-exempt organization. Make checks payable to the Palos Heights Public Library. If you or your spouse are eligible to have your gift matched by your company, please send us the form. All donations of any size are welcomed.
The item you donate will bear a special bookplate with your name and the name of the person or occasion being honored. It will be acknowledged in the Library's newsletter.
Your gift to the Library may be:
A memorial to a friend or relative
A birthday or anniversary
A book to mark a special occasion
A tribute from your club or church
You may suggest library materials in various formats. Some areas of interest include, but are not limited to:
Cats, dogs, birds or other animals
Gardening, cooking, decorating or crafts
History, biography, sports or religion
Arts or antiques
Donate securely online via Square: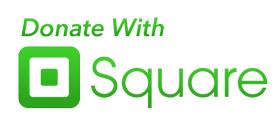 ---
To learn more about making a contribution, please contact Jesse Blazek, Library Director, at (708) 448-1473.