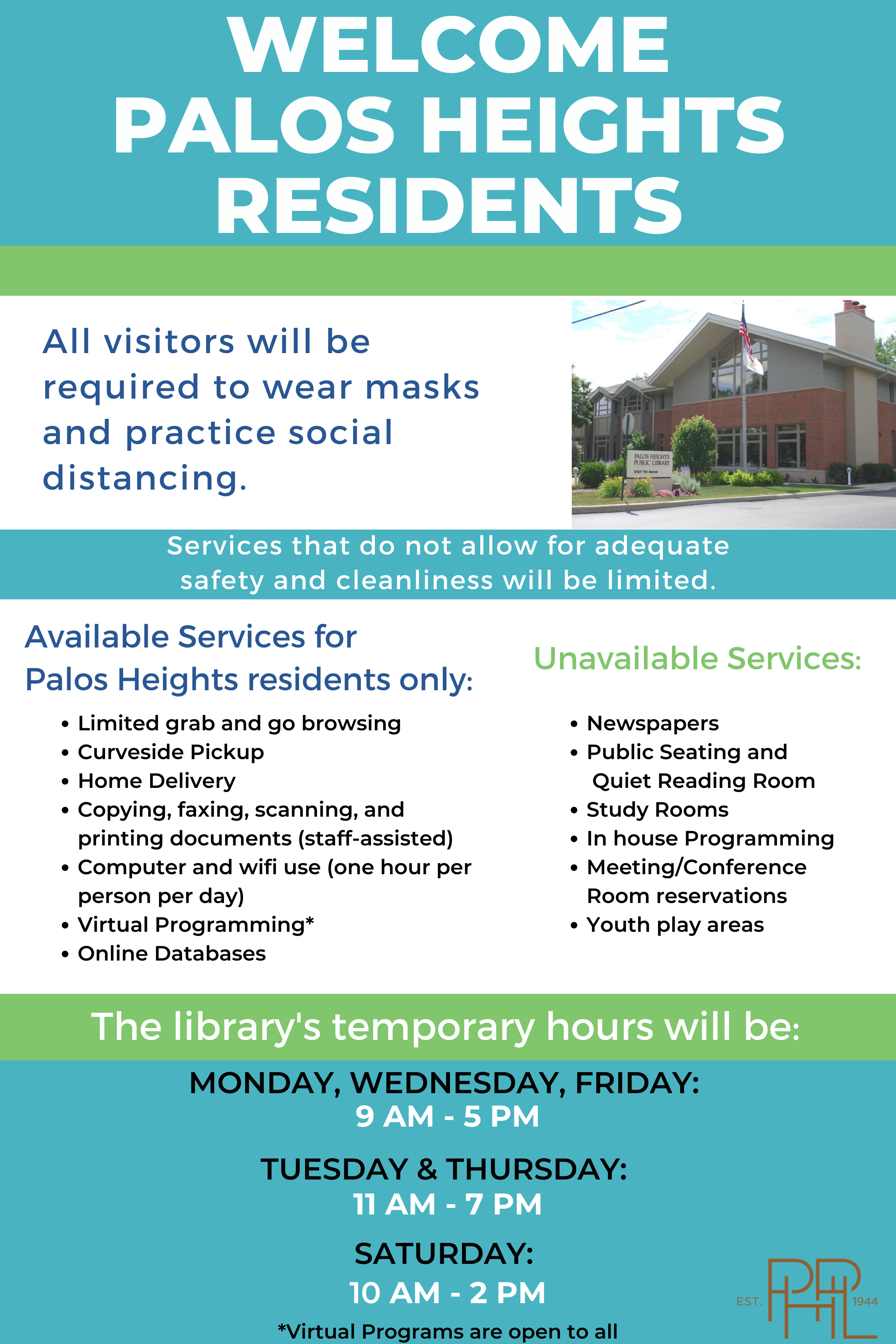 COVID-19 Vaccine Update
Everyone over 65 is now eligible
On January 25, Illinois moved into Phase 1b of its COVID-19 vaccination plan. Along with healthcare workers and other frontline essential workers, anyone over age 65 is now eligible to be vaccinated. All vaccinations are by appointment only.
Follow this link to register for your vaccination through the Cook County Department of Public Health: https://vaccine.cookcountyil.gov/ or call 833-308-1988.
Some Walgreens locations are also offering vaccines as part of Phase 1b. Follow this link to register for a vaccination with Walgreens: https://www.walgreens.com/findcare/vaccination/covid-19 .
The vaccine supply is still very limited, so there will be a wait between registering and getting vaccinated. So please register ASAP. And please help spread the word to anyone over age 65!
In the meantime, the library will continue to offer limited services in the safest possible manner.
Our temporary hours remain:

Monday, Wednesday, Friday: 9 am - 5 pm
Tuesday & Thursday: 11 am - 7 pm
Saturday: 10 am - 2 pm
Sunday: Closed

We appreciate your patience and support as we continue operating in the safest possible manner.